7th & 8th Grade Fun Football Extra Training Programme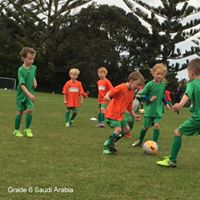 As part of our football development support to players on grades 7th & 8th we have set up an extra training session for them to take part.
These sessions will be run by professional coaches who will enhance their experience and will help develop their technique and skills.
These sessions will work on developing the fundamentals/core skills such as (passing, receiving, dribbling, running with the ball, shooting)
This programme is on an Invite Only basis.
Extra training Session information:
Where: Stanmore Bay
When: Sundays (starting on Sunday 19th July)
Time: 4 - 5 pm
Duration: 10 weeks (until Sunday 20th September)
Fees: $50 (10 weeks)