PROGRAMME REGISTRATION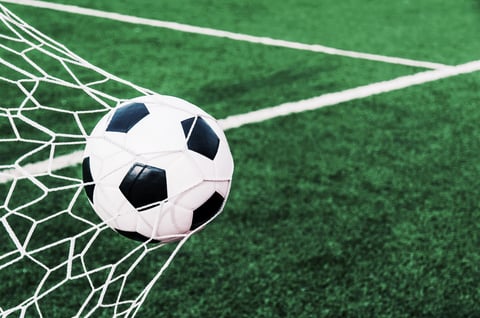 Hibiscus Coast Association Football Club Inc (HBCAFC), is an amateur volunteer-based run football club situated on the Hibiscus Coast in Stanmore Bay. However, our members cover the entire Rodney District.
Our objective is to ensure this sport remains affordable to our Community and not just the privileged percentage. To be a Community based Centre of Excellence Club that is respected,supported and procative in our Community. We have many programmes available at HBCAFC depending on player age and skill levels.
Once you have registered for a programme with us you just need to keep your login details safe and select the new programme you wish to register for each time. We now also accept payments online via Stripe platform to make things even easier for you.
Programme Summary
Football Fundamentals
School Football program run in the different schools of the area, the program take place in the school fields making it easy for kids and parents as kids don't have to travel to go to our sessions. We run this program for years 1 to 6, in this programmes kids get to learn football skills by doing fun activities, playing games and football matches. Usually over an 8 week block each tearm.
NZF Skills Center
This programme is offered for ages 9-12. The SKC programme provides an aligned, co-ordinated approach to junior footballers, wishing to access another high quality, enjoyable football experience that enhances skill development.
All our coaches are NZF qualified JL2 and JL3.
In the programme our coaches will create the optimum learning and fun environment, whilst being aware of the issues that may arise out of the four corner model, (Technical, Tactical, Psychological & Social) ensuring young players have the best possible chance progressing in the game.
Girls Academy
Youth Academy
This football programme is offered for ages 13,14 & 15. The aim of this programme is to develop player's technique, fitness and game understanding. This is achieved by creating a safe environment where they are challenged through game situations and where they can try new skills and techniques. It's the perfect opportunity to add more hours to players development process.
Goal Keeping Academy
Available for 9 – 19 years olds. This program aims to teach and develop the goalkeeper with specific focus on technical, tactical, physical and psychological aspects of the specialist position. Usually over an 8 week block based on school terms
Winter Football
This is the Club's main programme with registrations open from the beginning of the year (early January) and the season commencing end of March/beginning of April.Season typically runs to end of August beginning of September each year.
We have social teams across all ages. For those more competitive players we have Age Group trials as well as our Mens and Womens first team. We offer the opportunity for all players to participate either socially or competitively.
As at 2020 season, we had over 1300 members registered for the winter season (from ages 4 to over 45years old) and are continuing to grow. We have seen phenomenal growth of the Club in the last ten years despite the global pendemic. HBCAFC is currently the biggest football club in the Northern Football Federation and believe we will remain so.
Summer Football
Junior Summer Football: Social football competition where teams are school base divided in 5 leagues (Years 1&2, 3&4, 5&6, 7&8, 9-10-11&12). Played on a Monday Night at Stanmore Bay from 4pm-7pm. Contact jnrsummerfooty@hbcafc.org.nz for more info.
Senior Summer Football: Social competition anyone over 15 years old, we have mixed leagues and men's. Played on a Friday Night at Stanmore Bay from 6.30pm-7.45pm. Contact snrsummerfooty@hbcafc.org.nz for more info