Winter Registration and Fees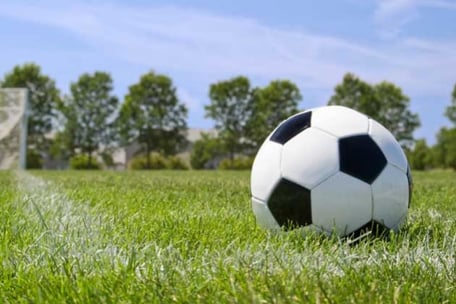 Update 23/3/20: Winter Seasion start date is delayed to the weekend of 1st / 2nd / 3rd May. Please follow us on FB to keep up to date during this changeable time.

REGISTRATIONS for Jnr & Youth Winter Football CLOSE 29th FEB
CLUB OPEN DAY Saturday 29th Febraury 2020 9am-4pm
First Kicks and Fun Football (5-8th Grade)
For Friday evening at Metro Park email funfootball@hbcafc.org.nz
For Saturday morning at Stanmore Bay Park email funfootball@hbcafc.org.nz
Junior Football (9-12th Grade) and Youth Football (13-19th Grade)
Queries can be emailed to jnrcapt@hbcafc.org.nz
​
Senior Football
Queries can be emailed to menscapt@hbcafc.org.nz or ladiescapt@hbcafc.org.nz
​
2020 FEES
​​
Fun Football (includes a free ball for each player)
5th Grade $65
6th – 8th Grade $125
​
Junior/Youth Football
9th – 17th Grade $195
Youth Playing Senior Football as well $45.00 additional
​
Students
(students over 17 years playing Snr Football level – needs ID)
$235
​
Senior Men & Women
(over 17 years old playing Senior Football - if paid individually rather than a team payment as per below)
$305
​
Senior Team
$4,800
Or $5,100 if paid after 28th February
An additional fee may be asked to cover NZF/NFF levies we incur - $30.00 (subject to confirmation)
Social Team payment - we understand that many of the "social" senior teams carry squads of "plenty". Social teams will be entered on the basis that the equivalent of 16 senior players are registered and paid but these teams will be allowed to have 17, 27, 47 etc players on their team card, if they are all registered with the club (as required by NFF). Team payment must be made in full before 28th February. For further information contact seniors@hbcafc.org.nz
​
Social Membership
(to use club bar facilities)
$20
​
Family Membership
(for 3 or more players in immediate family living at the same address)
Full fee for the eldest two players then $55 per player.
​
For those who chose the Pay Later option please pay by the 31st March 2020 to avoid
No Pay No Play and an Admin fee. See below for payment options.
​
​
PAYMENT OPTIONS
By Internet payment:
HBC Association Football Club
12-3084-0257746-00
For Winter Registrations please reference your or your child(ren)'s last name and initial and Date of birth
​
By Cheque:
Make out to Hibiscus Coast Association Football Club
Send to PO Box 942, Silverdale 0943
For Winter Registrations please write your or your child(ren)'s name(s) and initial and Date of Birth on the back of the cheque.
​
By Cash:
Cash payments are possible but need to be paid to a Club Official and you will need to retain your receipt.
​
​
PLAYING GEAR
All players require green* Lotto socks, green Lotto shorts, boots (no metal sprigs) and shin pads (a must).
​
*Metro teams in 13th grade and higher and Senior teams play in white socks.
Club playing shirts are provided for games and returned at the end of each game.
Gear can be purchased online and delivered right to your door. Click Here
​
Limited gear will be available during the season at the Clubrooms at Stanmore Bay Park.
Note: no gear will be available at Metro Park during Fri night Fun Football
Add Section