Winter Registration and Fees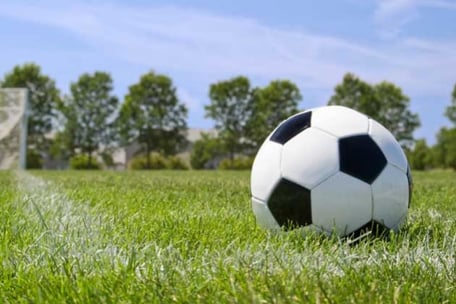 Registrations are open NOW until 31st March 2021.
If you played for us last year, please log in with your account details via the following link: https://nzf.friendlymanager.com/login?club=hbcafc
If you are new to the Club this year, please register as a New Member via the following link: https://hbcafc.org.nz/register
First Kicks and Fun Football (5-8th Grade)
For all information email funfootball@hbcafc.org.nz
Junior Football (9-12th Grade) and Youth Football (13-19th Grade)
For all information email jnrcapt@hbcafc.org.nz
​
Senior Football (Social)
For all information email menscapt@hbcafc.org.nz or ladiescapt@hbcafc.org.nz
2021 Special Notice to All Members Regarding Fees
Some of you will have received communication directly from the Federation in regards to last year's fees and what the Federation did with the Club's money as a result of the season not being completed – in fact less than 50% played. Unfortunately, their communication has not been very clear, and people have mis-interrupted the message that the Club received a 25% payment back to the Club's bank account. The Executive would like to clearly explain what happened to our fees that were paid to the Federation for the 2020 season.
The Federation has kept all the fees Hibiscus Coast Football Club paid for the 2020 season. The Federation has chosen to apply 25% of those funds to the 2021 season. What this means is that our account with the Federation (not bank account) has a credit in it.
What the Federation has subsequently done is reviewed the fee structure for the 2021 season and beyond because of the merger between Auckland and Northern Federations. What does that mean for us? Well you guessed it our fees have gone up by 8% and the resulting amount that they are holding in credit for us will be less than 10% of our total fees to the Federation for 2021. This also means we have had to revisit our fee structure and how much we will charge across the various age groups.
We are however well aware that Covid-19 has affected everyone, some more than others and while some positively – most negatively. As the Executive made a promise and commitment to our Club Members that we would apply a credit to the 2021 fees for all those who paid their 2020 fees, we will honour that promise.
We would not be able to do this if it were not for our very generous Sponsors and the Community Partners, we work with for funding grants. We therefore also request that you, wherever possible, buy our sponsors product or service as recognition and thanks for what they do for our Club. This all helps continue to build and strengthen our Coast Family.
The Executive would also like to thank those Club Members who supported the Club last year in paying their fees in full. We are extremely grateful for your support and would like to recognise that by providing you with a Covid-19 15% discount code. This will be sent to your email registered with the Club for 2020 and is to be used when registering for 2021.
If you did not pay your fees last year you will need to pay these fees as well as the full fee as listed below for 2021.

Fees for 2021
First Kicks 5-6 year olds - $65 (no change to 5-year olds but 6-year olds were previously $125). Still includes a football.
Fun Football 7-8-year olds - $100 (previously $125). Still includes a football.
Junior football 9-11 year olds - $150 (previously $195)
Junior Football 12 year olds - $195 (no change)
Youth Football 13-17 year olds - $195 (no change)
Senior Football - $305 per individual (no change).
​Students
Students over 17 years playing senior football (ID required) - $235
​​Senior Team
$4,800 or $5,100 based on 16 players if paid after 28th February.
An additional fee for every player above the 16 will be asked to cover NZF/NFF levies we incur - $100.00.
Social Team payment
We understand that many of the "social" senior teams carry squads of "plenty". You can have as many players as you like registered but every player above the 16th will be charged an additional $100 due to the change in federation fees from this season where we are charged per player and per team. Team payment must be made in full before 28th February. For further information contact seniors@hbcafc.org.nz
​Social Membership
To use club bar facilities - $20
​Family Membership
For 3 or more players in immediate family living at the same address.
Full fee for the eldest two players then $55 per player.
​
For those who chose the Pay Later option please pay by the 31st March to avoid No Pay No Play and an Admin fee.
See below for payment options.
​
Payment Options
By Internet payment:
HBC Association Football Club
12-3084-0257746-00
For Winter Registrations please reference your or your child(ren)'s last name and initial and Date of birth
By Credit Card:
Log into your account and pay directly using your credit card.
​
​
Playing Gear
All players require white Lotto socks, white Lotto shorts, boots (no metal sprigs) and shin pads (a must).
Club playing shirts are provided for games and returned at the end of each game.
Gear can be purchased online and delivered right to your door. Click Here
Limited gear will be available during the season at the Clubrooms at Stanmore Bay Park.
Note: No gear will be available at Metro Park during Fri night Fun Football